In the not-so-distant past, I had this idea in my head that changing my beliefs about something was negative and wishy washy. I remember thinking about this at the time. I'd read a book and gain some new perspective on something, and it would open my mind to new ideas and there would be a mental shift. This happened often. I remember judging myself for this, as though it would be better to have more solid convictions about everything and not keep changing.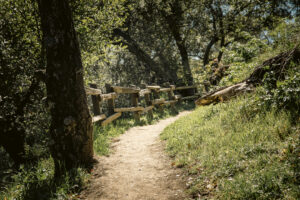 Now, I see this shifting as growth. Of course it is. And of course that is as it should be. I should always be learning, and with each new insight, I shift into something hopefully more aware. It's astounding to me that the belief system I grew up in caused me to think of this as a negative and that certainty in a set of rigid ideals was the right way to go. This causes a person to stay stuck, unthoughtful, immature, and ultimately unloving, as it's impossible to consider other people's lived experiences and perspectives without that soft front. 
We're continually building a picture of reality. As we perceive through our senses, we're updating our picture of the world. As Maya Angelo said, when we know better, we do better. I hope to always be growing to know better and in turn do better.