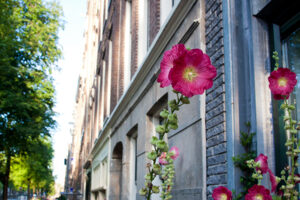 It was the day after my sister's wedding when I boarded a plane for my first solo trip. This wasn't the original plan. But life happened and I was no longer going to a wedding in Finland. Instead I decided to visit the country where my great-grandmother emigrated from. As usual, I didn't have much planned after the first few days. Thanks to the sage advice of Rick Steves, I had a great room in Amsterdam. From this corner of the world, this old city began to feel like my own.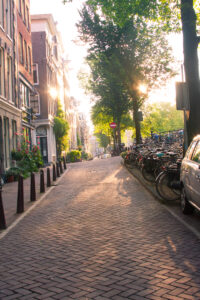 I rented a bike and rode all over town. I stayed a couple blocks away from where Anne Frank once hid through her adolescence. On my third day, I was flagged down while riding my bike and asked why I was alone.
They had seen me coming and going over the past few days. I was a regular now.  We visited and kept in touch after I returned home. Traveling alone allows you to meet people and have conversations you otherwise never would.
Martine was a beautiful lady I met on the train heading north to the islands. Her husband, a professor, had passed away a few years before. She loved to travel, but her friends would rather stay home. So she traveled the world alone. I loved talking to her.
I had only a faint idea of my Dutch heritage.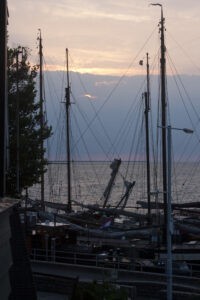 I knew my family were called Freislanders and that they came from the islands. Not knowing which one, I picked Terschelling and had a lovely time there. This was not a big tourist destination. It seemed mostly Dutch people traveled there for holiday, not foreigners. I inquired about my relatives at the local museum on Terschelling. Upon asking for a last name, the historian
told me instantly that they did not come from that island. She knew from the name. It was a small island.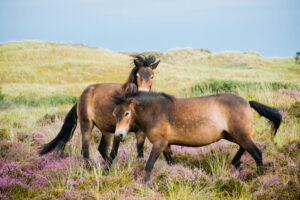 I traversed it on bike and saw some beautiful Dutch horses on the way. She gave me the name of a website which I looked up once I got home. From there I was able to find my relatives and trace them back hundreds of years from marriage license information.
Some of my favorite books are the Chronicles of Narnia by C.S. Lewis. In the "Voyage of the Dawn Treader",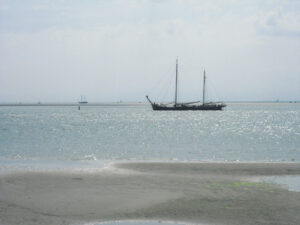 the group sails to the end of the world where the water gradually gets more and more shallow. This Wadden Sea went on endlessly shallow. A person could walk for ages and not get deeper than the knee.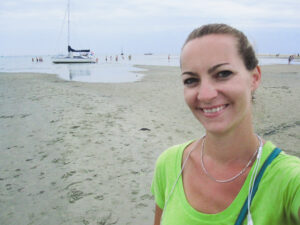 The last town I visited was Delft, where the famous blue and white decorative ceramics are crafted.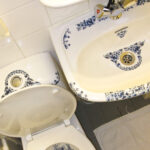 Here I had a fancy bathroom and a sound night's sleep before returning home.
It was my first solo trip and a great, life-changing experience. I learned that I'm okay on my own. Even then I'm not alone.