This post was originally published in November, 2019.
I started my new corporate job last week. It's a great company, great people I work with, a fun department and challenging work. I haven't done a corporate gig since the last millennium, so I'm adjusting to the new schedule. It's working out well so far.
Today the CEO walked past our row of cubicles. Apparently this doesn't happen often because there was a lot of buzz about it. It got me thinking about my Uncle John.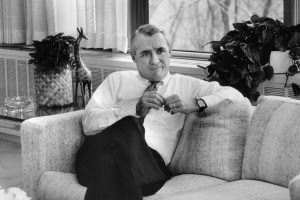 John Akers would have caused a buzz like that walking past any floor in IBM. My uncle was the CEO of one of the largest corporations in the world. The last time I saw him was at my parent's house during Easter a couple years ago, the year before he passed away.
My new job has gotten me thinking about another uncle lately too. My new job title is "Editor". This was my Uncle Roger's title at People magazine. For a couple decades Roger Wolmuth was the senior editor at this major magazine and now, in a small way, I'm echoing that.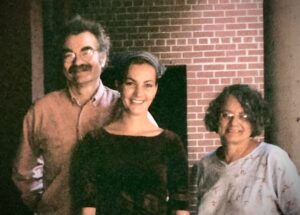 I like my new job, and my new company. I'm excited about this opportunity and getting to know my new co-workers.
Update January, 2022
I start another new job this month. After 6 years at the last gig, and working up to the title, Learning Experience Designer, I'm moving on to see what else there is for me. I worked with great people and learned so much the past six years. I've felt very lucky to have landed in that role. I feel very lucky to have the option and opportunity to move on and try something new, too.
So here's to new beginnings and taking a leap!
In a few months, I'm hoping to take my boys back to New York and visit Aunt Sheila in the same place pictured above. The week I spent in New York with them in 1999 still holds such great memories. Nothing is certain in these pandemic days. But, I really hope my boys get to know Aunt Sheila this spring.